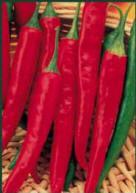 Cayenne peppers or chili peppers as they are more commonly known, are what put the "hot" in our hot sauces. We only use SUPER CAYENNE PEPPERS, peppers that score 120,000 on the Scoville scale. Aside from being hot, cayenne peppers also have many health benefits. Studies have shown that Capsaicin, the substance in cayenne peppers that produces the hotness, is an effective treatment for alleviating the pain associated with cluster headaches and osteoarthritis. As a stimulant cayenne pepper can also improve circulation, act as a blood purifier, help prevent infections, and can also promote the healing of wounds.
Cayenne pepper used to treat many health conditions
From arthritis joint pain relief to reduced blood clots and bruises, Cayenne pepper has the ability to treat multiple health conditions and has been known to alleviate headaches and congestion associated with the common cold. It also sooths toothaches and can help with the effects of a hangover.
Capsaicin is the active ingredient in most over-the-counter and prescription drug products that are used for the treatment of joint pain, stomach problems, and fever reduction. The burning sensation from cayenne pepper causes the brain to activate the salivary glands and release endorphins, our body's natural painkiller. The American Association for Cancer Research reports studies showing that Capsaicin is a killer of androgen-independent prostate cancer cells.
REMEMBER
Not just for chicken . . . Alliger's House of Wings sauces make tasty marinades for your favorite meat. Whether you call them chicken wings, buffalo wings, hot wings or just wings; Alliger's House of Wings Sauce will make them the best you've ever tasting. Buy your favorite Alliger's House of Wings sauce online at www.store.houseofwings.com. Low prices, fast shipping and secure transactions.